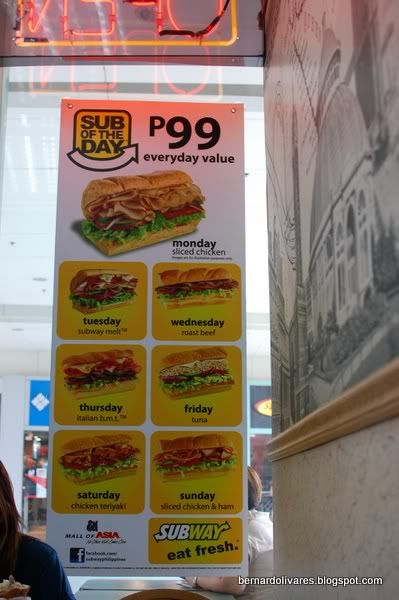 A couple of weeks ago, I went on a last minute trip to Manila to meet up with my mom and girlfriend. My mom was to undergo surgery but there were some discrepancies with the insurance agency, so it turned out that the trip to Manila was for nothing. We ended up spending the day at the Mall of Asia.
First thing we did was eat at Subway for lunch.
They put way less meat and veggies on the sandwich, compared to how they make them on Guam, where the sandwich seemed to burst from the meat and veggies. Oh well. Great food anyways.